The Greater Kansas City Friends of Fisher House, officially recognized by the IRS as a 501(c)3 non-profit, is the local affiliate of the Fisher House Foundation.
Our Objectives
Spread the word about this tremendous resource; both to the community who would want to support but also to the deserving veteran whose family may need this home away from home;

Fundraise to support both the construction and sustainment of the House;

Lay the foundation for an enduring relationship between our Fisher House and the local community — critical to ensure our veteran's families receive the love and support they deserve while staying at the House.

The Greater Kansas Fisher House will be located on the north side of Kansas City VA Hospital campus. Groundbreaking is expected to be in the summer of 2020. The Kansas City Fisher House will be a 16-suite, 14,000 square feet "home away from home," complete with a fully equipped kitchen, multiple common areas and within walking discuss to the hospital's main entrance. The House will be staffed 24/7 by VA assigned personnel.
Without the support of the local community, the Greater KC Fisher House Fisher Houses would not exist, nor would the VA be able to meet the mission of providing "a home away from home" for the families and Caregivers of hospitalized Veterans and Active Duty Service members. We need everyone in the Greater Kansas City area to get involved; through a financial donation or by volunteering your time. Our veterans have sacrificed for your national security and economic prosperity. Show your true appreciation by supporting this great effort.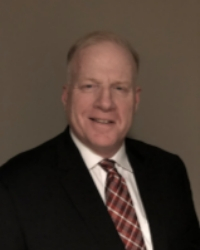 Rear Admiral Jeffrey R. Penfield, USN (Ret.), President
Jeff served in the US Navy for 34 years. Since returning to the Midwest after his September 2016 Navy retirement, he has been focused on a variety of veteran related issues, He has been the President of the Greater Kansas City Friends of Fisher House Board since April 2019. He and his wife (and fellow board member) Cynthia live in Blue Springs, Missouri.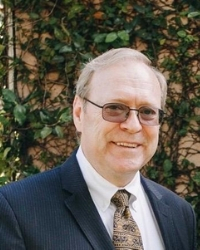 Mr. Mark S. Davis is a retired Army officer and a former member of the Army's Senior Executive Service. As an Army Officer he served at every level of the Army, with five commands, two of Task Forces in Kosovo and Iraq. He retired from active military service after nearly a quarter century. As a civilian, he was appointed as a Highly Qualified Expert in January 2008 and as a member of the Army's Senior Executive Service in the Office of the Assistant Secretary of the Army for Manpower and Reserve Affairs on December 5, 2010. Mr. Davis retired from Federal Civilian Service in June 2018. As a Senior Executive he served as the Director of Strategic Initiatives for the Assistant Secretary of the Army; as the Deputy Assistant Secretary of the Army for Marketing; and as the Chief of Staff for Army Medical Command. He received his Baccalaureate from Kansas State University and is a member of the Kansas State ROTC Wall of Fame. He has two masters Degrees; one in Management and another in National Resource Strategy. He is a graduate of the Infantry Officer Basic and Advanced Courses, the Command and General Staff College, The Industrial College of the Armed Forces, and Harvard Kennedy School's Senior Executives in National and International Security. His awards and decorations include the Army Superior Civilian Service Award, the Legion of Merit, a Bronze Star, Global War on Terrorism and Expeditionary Medals, the Kosovo Campaign Medal, the NATO medal, several Meritorious Serve Medals, and Army Achievement and Commendation medals.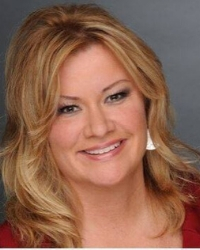 Tammy Cunningham's experience includes 20+ years with Live Nation with her final role as Senior Vice President of Sales, seven years as Vice President of Sales & Marketing for the World Champion Kansas City Chiefs and four years with Scripps Media in sales management of both digital and broadcast assets.
For the past four years, she has held the role of CEO and Principal at TLC Marketing Consultants in Kansas City. Her company specializes in Marketing Planning and Implementation, Social Media Management, Public Relations, Broadcast Media, Digital Media, Sponsorship Negotiation and Activation, and Community Stewardship.
Tammy has served on several boards, including the Greater Kansas City YMCA and the VFW's KC National Convention Board.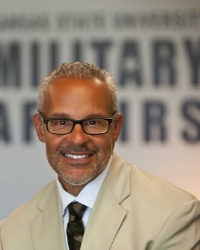 Dr. Arthur S. DeGroat, Ed.D, Lieutenant Colonel (Ret.), USA
Serves as a nationally recognized authority on military and veterans affairs with primary duty as an executive administrator in higher education at Kansas State University. Also conducts research, develops and implements outreach programs for veterans. Provides technical consultation to employers, government, veteran service organizations, military institutions and community-based leadership groups working in the military & veterans space. Currently serving by appointment on the Kansas Governor's Military Council and statewide task force for the prevention of veteran suicide. Serves on 7 major national boards representing the needs and programs for military and veterans. Is principle of Invictus Consulting LLC in Manhattan Kansas.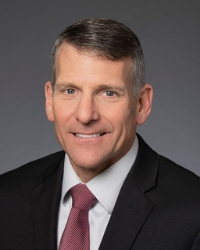 Tony Hofmann, a 26-year military veteran, is currently the Public Works Director for the City of Overland Park, Kansas. An engineer, West Point graduate, Army Ranger, endurance athlete and Founder of Team Leadville, he remains engaged in meaningful endeavors that have a positive impact on veterans, veteran families and the community. Tony's purpose: to inspire others to self-improvement through action and word.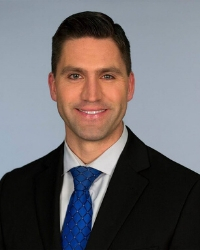 Rob Hughes is a professional television broadcaster with the Kansas City ABC/CW affiliate, and infantry officer in the Kansas Army National Guard. He graduated from the University of Southern California, and is currently pursuing his MBA at Emporia State University. Aside from the Greater Kansas City Friends of Fisher House, Rob sits on the board of the Kansas City Autism Training Center/Astra Day School, advises "S.W.E.L," a Kansas City based charity that takes Veterans and First Responders battling PTSD surfing, and serves on the Church of the Resurrection Veterans Ministry Team. Rob enjoys spending time with his wife Rhea, sons Robbie and Rowan, and daughter Rhen.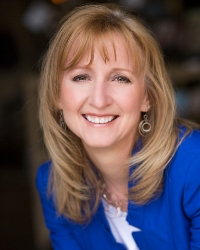 Ms. Jennifer Peek founded Peek Advisory Group in 2010 which specializes in financial consulting services for middle-market, women-owned businesses. Prior to that Ms. Peek had nearly 20 years of experience with companies including Baird, Kurtz and Dobson CPAs, Sprint PCS and Sprint Corporation. She has also owned several businesses, is a real estate investor having owned two multi-family investment properties in mid-town Kansas City for over 10 years. She holds a Master's of Business Administration from Rockhurst University, is a licensed CPA and holds the CVA (Certified Valuation Analyst) designation.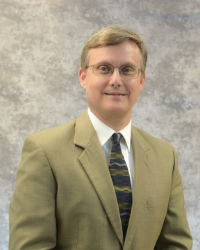 Paul is a healthcare and Veteran services professional that enjoys helping people and companies achieve their dreams and build success stories. He is also a retired non-commissioned officer having served in both the Navy and the Army. He works for Optum where he helps to build the Community Care health network for Veterans. The Greater Kansas City Friends of Fisher House group is achieving an important milestone for our Nation's Heroes and Paul appreciates the opportunity to be part of it.